10 Woodland Hill, Perth-Andover, New Brunswick E7H 5H5
Phone 506.273.7100 - Fax 506.273.7200
We are currently raising funds for a chemotherapy treatment chair for the Oncology clinic. The 2022 Glamp Camp Fundraiser has started (November) and the proceeds will go to support this purchase. Tickets are $20 and only 300 will be sold. Tickets can be obtained from any Foundation member or by contacting hospital administration at 273-7135.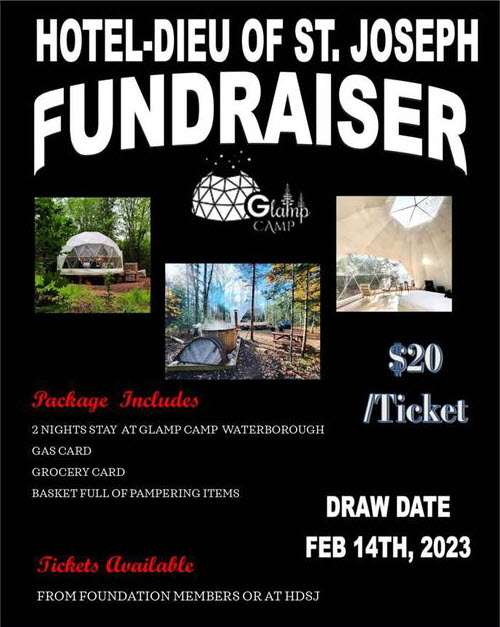 © Hotel Dieu of St. Joseph Foundation, All rights reserved